ART FOR THE PEOPLE
DECEMBER 4, 2020 – MAY 21, 2021
EXHIBITION OVERVIEW
In 1934, New York art dealer and publicist, Reeves Lewenthal, hatched a plan to form the Associated American Artists (AAA). The mission of the enterprise was to make accessible, affordable and attractive to America. Lewenthal met with several American artists in Thomas Hart Benton's New York studio. The group of talented, well-known artists were offered a flat artist fee of $200 to create original print stones and plates. From these the company produced limited edition etchings and lithographic prints. At the onset of AAA, these original impressions were available for five dollars each, and they were initially sold in department stores and later through mail order. Budding collectors sprung up across America and some of these collectors lived in and near Springfield, Ohio—resulting in this collection of limited series prints.
This collection is presented now in exhibition at the BYU Museum of Art as Art for the People: Associated American Artist Prints from the Springfield Museum of Art. This exhibition will be on display December 4, 2020 – May 21, 2021.

Ettinger November Morning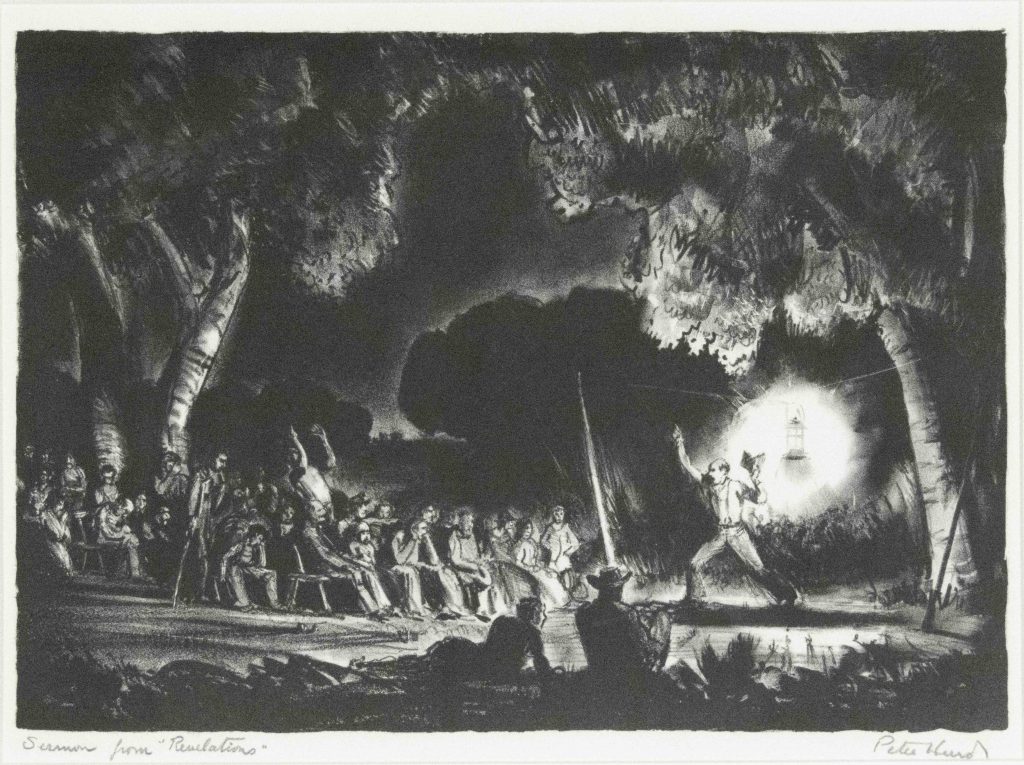 Hurd Sermon From Revelations
Organized by Springfield Museum of Art and Fowler Artistic LLC. Curated by Erin Shapiro.